For your viewing pleasure....my UFOs. Brought to you by my former LYS and the cutest kids on the planet.
There's Beth, from DB Junior Knits.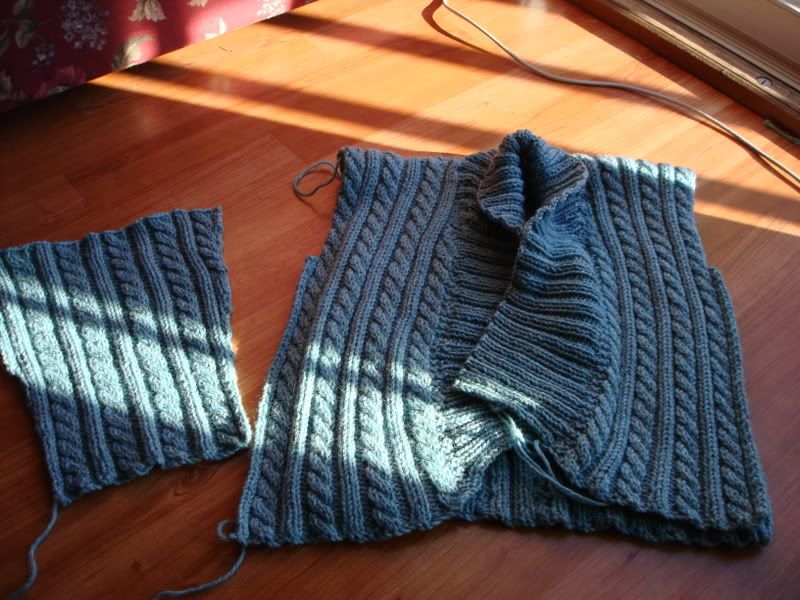 There's Dancin' Daisies from the Fall '04 IK.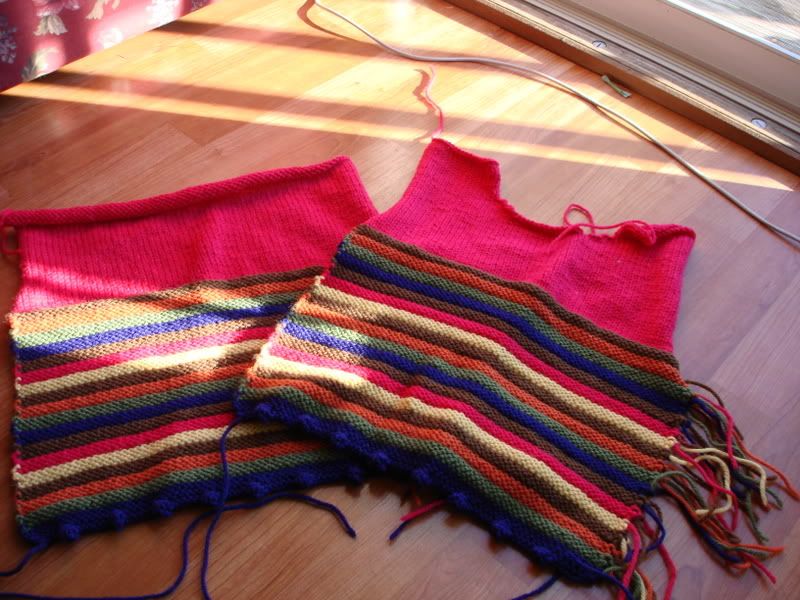 There's Forecast, by Stephanie Japel for Knitty.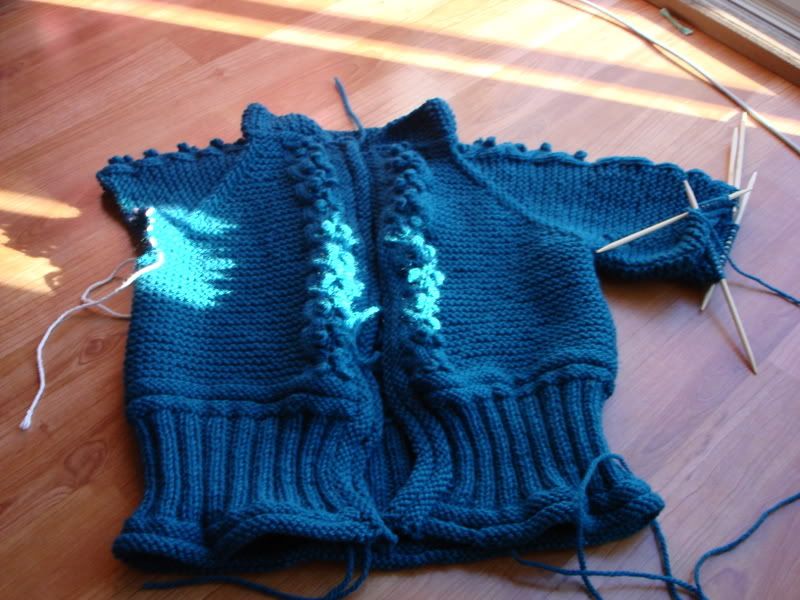 There's Sideways Spencer, again from Fall '04 IK. No photo because Photobucket is currently killing me. This is my closest to FO, needing only buttons and a good blocking.
I've got a wrap cardigan from Vogue Spring '04, I think, inspired by
Mamma's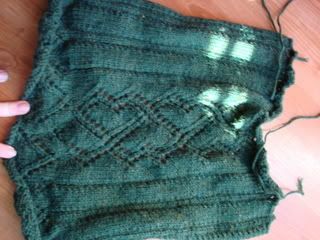 But it's in Woolease, and I hate to knit with WE. Don't ask me why I bought 15 skeins last week when it was on sale at Joann.
I've also begun DH's sweater, Na Craga, only to find out that I screwed up the center cable. That will bug me, so I stopped and planned to restart.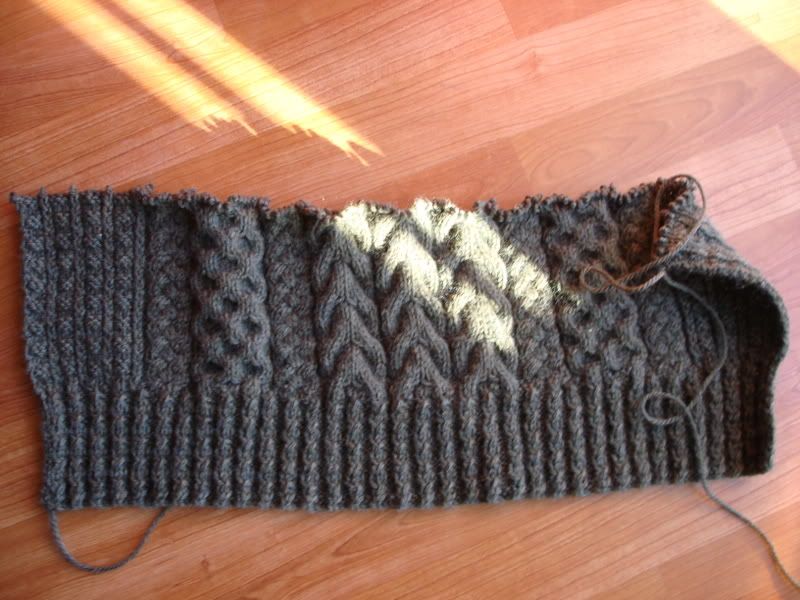 The problem? I've misplaced the pattern. Pooh.
Here's a sleeve from a Drops Alpaca design. I got bored.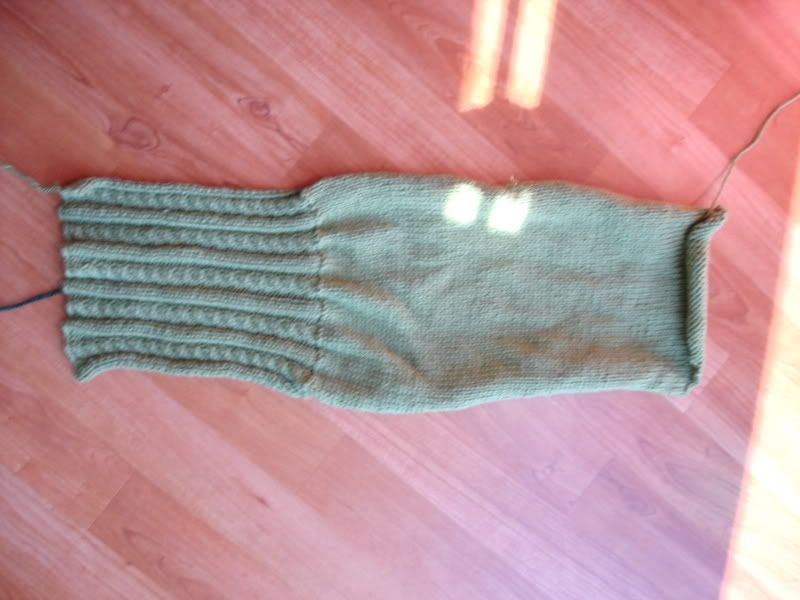 Don't ask me why the pics are so big. I have no freaking idea. I've resized them in photobucket three times and they're supposedly small, but freakishly large here.