Before I begin, I would like to say that next year, I'm sneaking off under cover of darkness before anyone realizes that I'm gone, and I will make it to the Fold booth before there's only two skeins of Socks that Rock in Olivenite left. And yes, I did arrive at 11 am but those knitters are tenacious, man. Tenacious.
To sum it up....
I have few pictures. My friend and I got a bit of a late start, but not a big deal, I thought. We brought three of our eight children, thinking that they'd be excited to see sheep and wool. Because we home educate said children, we thought it would be a fun little field trip for the girls and lots of fibery luxury goodness for us.
We were so naive.
This child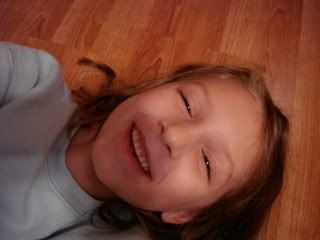 Turned into this child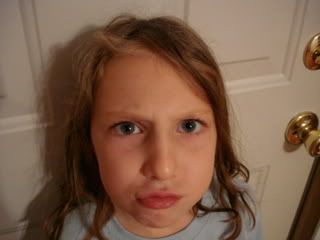 and whined the whole way to NY. As did her seatmates.
I was informed later that my partner in crimes of wool and alpaca doesn't really like crowds and felt overwhelmed with all of the people there.
I just wanted to shop. I wanted to meet up. I wanted to wallow in Grafton batts.
From afar, I saw several bloggers that I 'know'.
This is what I got, and it was in the last fifteen minutes because I couldn't go home emptyhanded. It's Brooks Farm Duet, and three skeins of wool/silk fingering weight from Spirit Trail Fibers.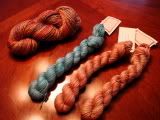 I've been sniffling over other blog posts but so far people have been fairly merciful to me.