That's how I'm feeling at the moment. 1cm dilated, no more. For those of you not in the know, that's typical for me. Two weeks left.
On a cheerier note, I believe that
Mamma
has persuaded me to knit this: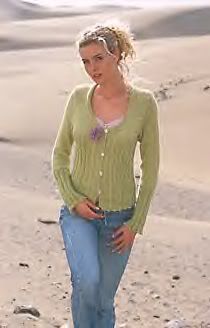 By the time this distracted Mama gets it done, I may actually be able to wear it. I've only gained 32 lbs with this babe (as opposed to the 40+ I usually pack on) so perhaps it will be easier to ditch and I'll be back in my jeans- my JEANS!- in a few months' time.
Off to check the stash and oogle yarn...